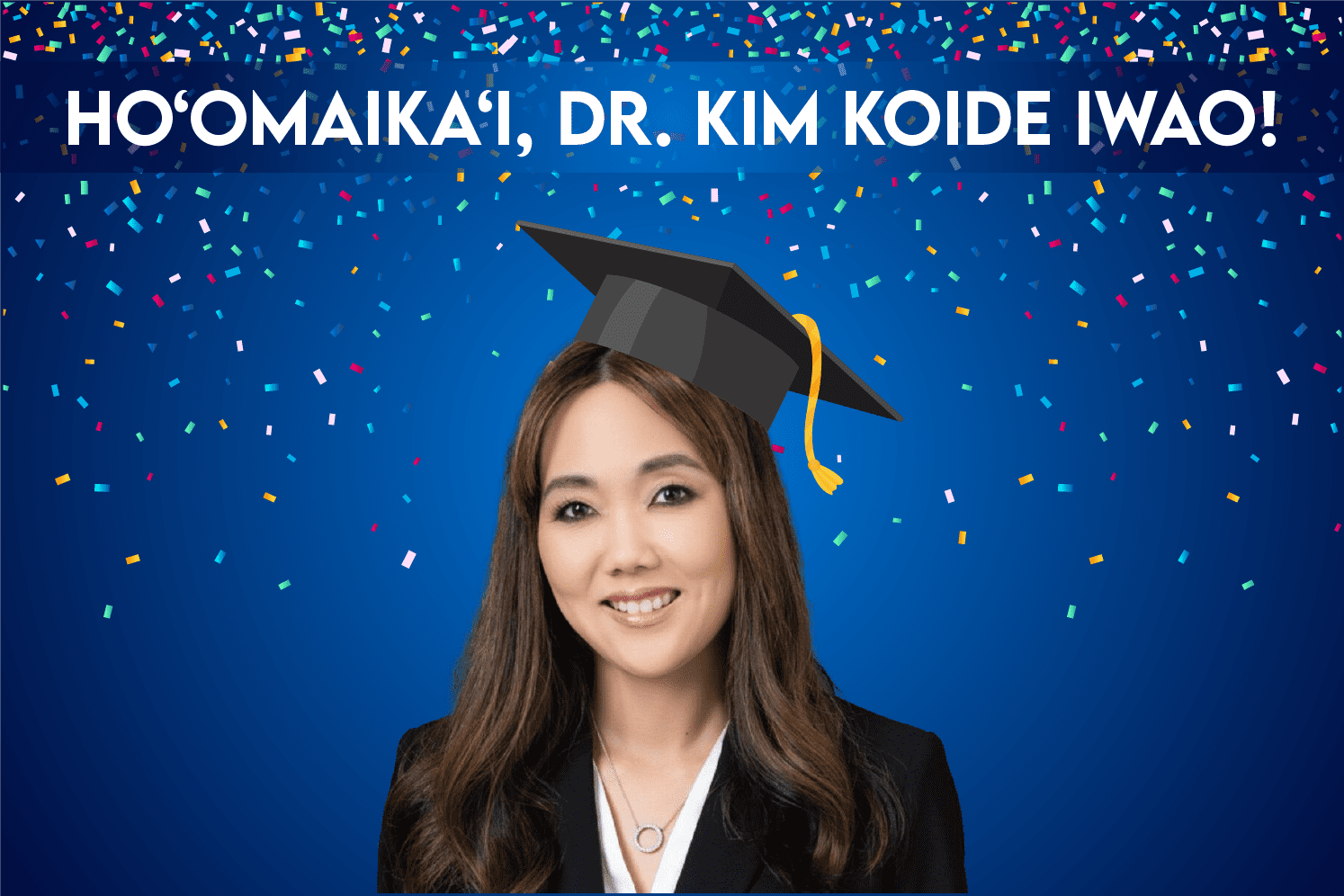 You may know Kim Koide Iwao as an inspiring Legal Education faculty member, founder of the Kapiʻolani CC Pro Bono Estate Planning Clinic, a recipient of the Regents' Medal for Excellence in Teaching, Faculty Senate Student Learning Outcomes Assessment Committee Chair, a Wo Learning Champion, or just a supportive and all-around awesome colleague…but did you know she will also now be a doctoral graduate of the University of Hawai'i – Mānoa Learning Design and Technology program? True story!
Ho'omaika'i to Kim for successfully defending her doctoral dissertation study: Examining the difference in motivational levels of corporate employees who participate in one of three different gamified trainings: Leaderboards, badges, and storylines.
Kūlia i ka nu'u? That's exactly what Kim does!